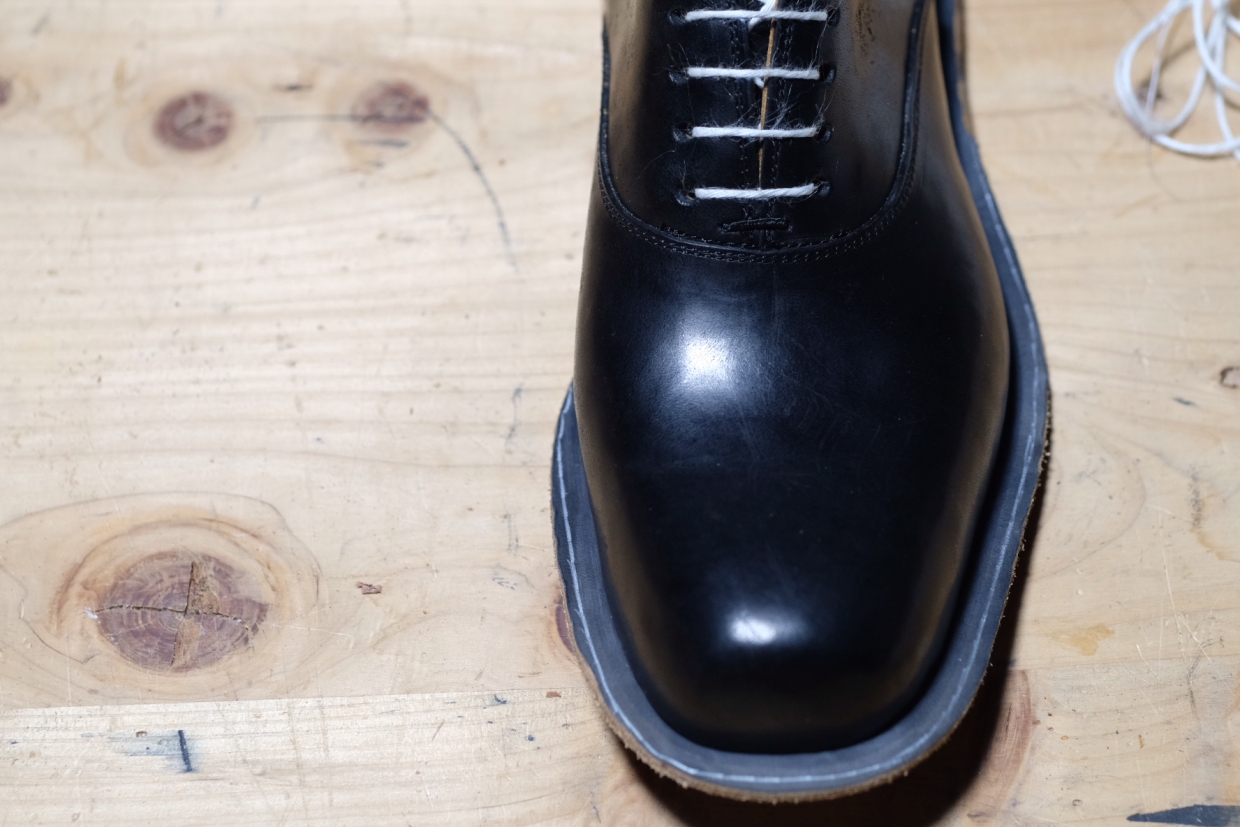 先月の東京で入手した2ロールの
GUIDI CULATTA CAVALLOは
御注文分で完売しました。
先日のblogでまぁまぁ判り辛い写真を
載せただけでしたが反応が良過ぎて
やっぱり魔性な革だよなぁと感心しきり。
また素敵な革との巡り合わせが有れば
blogでお知らせしますのでお楽しみに。
次回作のブーツ(いつ完成するのやら)
にぜひ使いたいなぁと一目惚れした
イタリアンタンナリーの革も有るので
来年辺りにご紹介しますね〜。
The two rolls of GUIDI CULATTA CAVALLO
that we got in Tokyo last month are
We have sold out of the orders we received.
In my blog the other day, I posted a photo
that was not very clear.
However, the response was too good.
I was really impressed with this magic leather.
If I have another encounter with a wonderful leather
I will let you know on my blog.
There is an Italian tannery leather
that I really want to use for my next boots.
I'll introduce it next year or so.